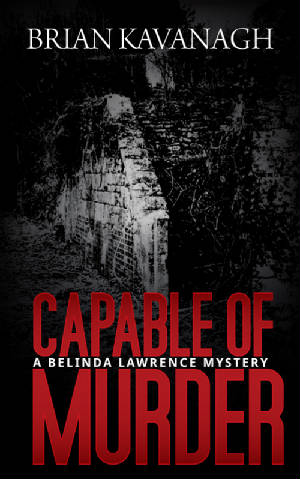 An inherited ancient cottage. An abandoned and derelict garden. Both combine to immerse amateur sleuth, Belinda Lawrence, in a deep mystery, filled with sinister intrigue. The distinguished designer of the garden has a place in history, and there are those who will stop at nothing. including murder, to lay claim, to the illustrious estate.
"What a wonderfully written mystery" CAPABLE OF MURDER Reviewed by Beverly Owens 1/6/2023 What a wonderfully written mystery! I read it in one sitting as I could not put it down. I enjoyed the setting of the story very much and the characters were very well thought out. I enjoyed the twists and turns as the story moved along and found myself changing my mind several times as to who the "bad guy/gal" might be. I was rather surprised at the revealing of who was involved in the murders. Very well written and highly recommend Mr. Kavanagh's book to mystery fans.
"a wonderful village mystery". CAPABLE OF MURDER "Belinda Lawrence, a young Australian lady ex-changes Christmas cards with her great-aunt, is more than surprised when she inherits a large sum of money, a somewhat run-down cottage with an attached garden after her aunts passing. Although in shambles, the garden may or may not hold historical value that several people are apparently willing to kill for. In response to a request from her great-aunt, Belinda comes to visit only to find her aunt lying dead on the stairs. A short time later, she finds her friendly next-door neighbor dead in her kitchen and quickly realizes that someone was after her to get the garden. Capable of Murder is a well-written suspenseful story that provides the reader with a variety of possible culprits of murder and has Belinda considering each of them as the storyline continues. This mystery is full of twists to keep the reader compelled and on the edge of their seats. Kavanagh has an easy writing style that gives his reader a puzzling plot to consider solving. The comical beginnings between Belinda and (at that time) a stranger are priceless. Capable of Murder is a wonderful village mystery that makes for a nice way to spend an entertaining afternoon reading." Kim Aalaie March 2022 https://www.authorsden.com
Buy worldwide on AMAZON. Paperback and eBook. Click here.
BELINDA LAWRENCE MYSTERIES. "Another aspect of Mr. Kavanaghs writing is the historical knowledge he peppers throughout the story. Never does this information dampen the telling, it only enhances the thrill of the solving." THE MUSE REVIEW OF THE EMBROIDERED CORPSE.
CAPABLE OF MURDER. Five Stars. ***** Cosy village mystery 28 Mar 2013 By chubbagrubb Format:Kindle Edition| Amazon Verified Purchase I am always looking for new murder mystery authors to read, and Brian Kavanagh did not disappoint. Belinda is interesting, intelligent and likeable as a main character and the narrative is full of twists and turns that keep you racing towards the end. It may not have the gruesome `scare' factor - don't expect gory detailed descriptions of dead bodies, but it plays on the genre of `village' mysteries - a cosy little town plagued by a sudden spate of killings. This is a well-crafted read perfect for fans of Midsummer Murders and Miss Marple.
**** Capable of Entertaining, April 10 2013
By Cheryl Landmark
This review is from: Capable of Murder (A Belinda Lawrence Mystery) (Kindle Edition)
I really enjoyed this murder mystery. It was well-written and managed to convey an atmosphere of tension, dread and danger. There were several clever twists and turns that made it difficult to guess who the killer was until right near the end.
Belinda was a wonderful character--full of feistiness and courage and smart enough to know that something was fishy about her great-aunt's death. The sudden interest of several people wanting to purchase the cottage that was part of the inheritance left to her by Aunt Jane also had Belinda's instincts quivering with suspicion and doubt.
'What a great new cozy mystery set in England. Capable of Murder is a Belinda Lawrence Murder mystery first in a new series. Really love the small English town and set of characters. Only problem is that in a small town people love to get into everyone's business. Belinda finds out quickly about small town life.'
'Love the plot to this book as well as the Old English charm. So cozy up to a fire and sit back and be amazed at all the twists and turns coming your way.
Review by Penny M.'
***** Mystery writing at its very best. March 24, 2013 By John J. Alaimo Format:Kindle Edition I became an avid fan of Brian Kavanagh after reading this, his first novel. Like all successful writers of mystery books, he immerses you in another time and place and nothing is ever what it seems. Belinda Lawrence is a young Australian, who pays a visit to her Great Aunt Jane's cottage on the outskirts of the historic Georgian city of Bath, England. There she discovers the body of her Great Aunt on the stairs of the small cottage she will inherit. As the mystery unfolds, Kavanagh takes the reader on a journey of discovery of mysterious characters and spine chilling events. Like walking alone, down a small cobbled street filled with shadow and light and the echo of strange footsteps he leads you into the world of murder and mystery. I highly recommend this to all fans of great mystery writing. AMAZON: http://tinyurl.com/bzn8ot6
A four star review for Capable of Murder.
**** An excellent English mystery with keeps you guessing' 7 Mar 2013
By Helen
This is a new author to me and I really like his style. This is a truly great murder mystery. The author was excellent at building tension and creating vivid pictures of the various crime scenes which made it all the more real- and frightening. I look forward to reading more from the Belinda Lawrence series.

**** Gripping, suspenseful and beautifully written!, 1 April 2013 By ramblingsofanelfpire - Amazon Verified Purchase This review is from: Capable of Murder (A Belinda Lawrence Mystery) (Kindle Edition) Capable of Murder is the first book in the Belinda Lawrence Murder Mystery series and is just under 200 pages long. It is about a young woman called Belinda Lawrence who receives a mysterious letter from her great-aunt, who she then finds dead in her village cottage. Belinda suspects it was murder despite the police's opinions that it was an accident, and basically the story takes off from there! I don't want to say too much as that would spoil the plot. I really enjoyed this book! The writing style was what made this for me; the way that the author created the atmosphere and suspense was artistic and beautiful, yet did not distract from the plot at all. Sometimes in this type of novel, the creative writing can take away from what's actually happening, but I feel that Brian Kavanagh got the balance perfect. The characters were amazing in this book. They really developed throughout the novel, and although the book itself is quite short, there was a lot of development with certain characters and also a lot of tension built up steadily as you read. I won't say much about the plot, as I said, but I will say that this was a great mystery and I honestly didn't know who the villain was until the very end. The only negative thing that I have to say about this book is, although I do love strong female characters in literature, I found that at some points Belinda did act a bit too irrationally in situations that were potentially extremely dangerous, and for that reason, sometimes this book was a little unrealistic. Having said that the mystery element was great and the writing really suited the style of novel. Overall, I would give this book 4 out of 5 stars and would definitely recommend it. The ending was perfect and I am looking forward to reading more from Brian Kavanagh in the future.
*
*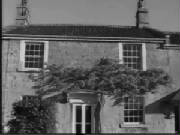 'along the lines of Agatha Christie. There were many twists and turns leaving readers guessing right along with Belinda. It was fast-paced leaving me wanting more. Since I loved this so much and it reminded me so much of older beloved mysteries that I'm giving it a Socrates' Great Book Alert Award.'
"Mr. Kavanagh managed to do what one of my favorite authors, M. C. Beaton, does so well, incorporate humor within the confines of a credible mystery. I laughed out loud several times. "Although the solution came as a shock, I did not feel as if I'd been blindsided, because Mr. Kavanagh played fair and the clues were there to be interpreted by the discerning reader
I found Capable of Murder to be a very capable mystery." (Mary Lynn is the author of "Dear Cari.") © MyShelf.Com. All Rights Reserved.

There's nothing like a good old fashioned English cottage owned by a reclusive woman to arouse the interest of the reader. Add a few British rainstorms, a mysterious and handsome neighbor with something to hide, a few real estate agents and lawyers with ulterior motives and it all wraps up into a perfectly packaged mystery that makes the reader shiver with delight.
Hopefully this Belinda Lawrence mystery is the first of a series, and that Brian Kavanagh's first foray into mystery writing produces a good many more books.
Shelley Glodowski
Senior Reviewer
Midwest Book Review
November 2009.
The characters in this books are wonderfully defined. They all behave in a sinister manner at one time or another. The descriptions of the gardens and cottage are quite vivid. Historical information interspersed with the story is wonderful. I very much enjoyed learning about the gardens and their various incarnations.
Mary Fairchild
MYSTERY LOVERS CORNER
http://www.sleuthedit.com/BrianKavanagh/CapableMurder.html
The object of all the fuss is new – I don't think I've ever seen this motive before.
Author Brian Kavanagh's years of creative experience have been in film. CAPABLE OF MURDER begins a successful new venture for him. Belinda returns in the second of the series, THE EMBROIDERED CORPSE.
Aug 2007 Review
Joy Calderwood
Reviewer's Choice Reviews
Full review on http://www.reviewers-choice.com/capable_of_murder2.htm
"Belinda Lawrence is a woman who is highly charged when it comes to solving a mystery. She lets nothing stand in her way right down to entering other people's home without invitation. I like her independent nature, her daring maneuvers, her determination. Mr. Kavanagh did a great job choosing characters that supported and/or worked against Belinda. A good read filled with suspense and mystery."
Full review on
http://tjbook-list.blogspot.com/
The story is well-written and the plot is absorbing, with a touch of suspense and just a little romance. I couldn't put this book down. I carved out extra reading time just so I could finish it. This book got carted into the bathroom with me, read over meals, read at work, and kept me up late at night. I simply could not decide who was capable of murder, and the revelation when it arrived at the spooky climax was very satisfactory. This is the first in a series, other titles being THE EMBROIDERED CORPSE, and the soon to be released BLOODY HAM." Reviewed by Sally Roddom. Reviewers Choice
Recommended as a fun read written by talented author Brian Kavanagh who introduces us to a cast of characters not soon forgotten. A story with a surprise in store for the reader.
I am pleased to recommend this book to any mystery fan. Enjoy. I did.
Review of Anne K. Edwards 09/24/06
http://www.Mysteryfiction.net